The following photographs were captured by Peter Visima during the Planet 9 lecture night at the DDO. This is just a small selection of wonderful images captured during 2 June 2018.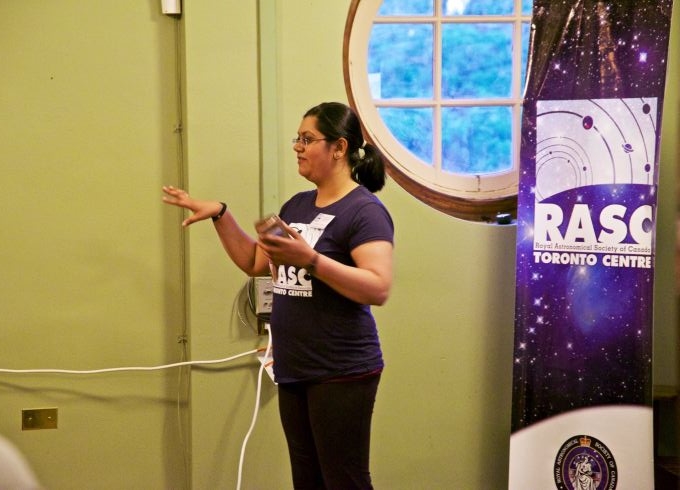 Dr Bhairavi Shankar, the DDO chair, starting off the evening programme.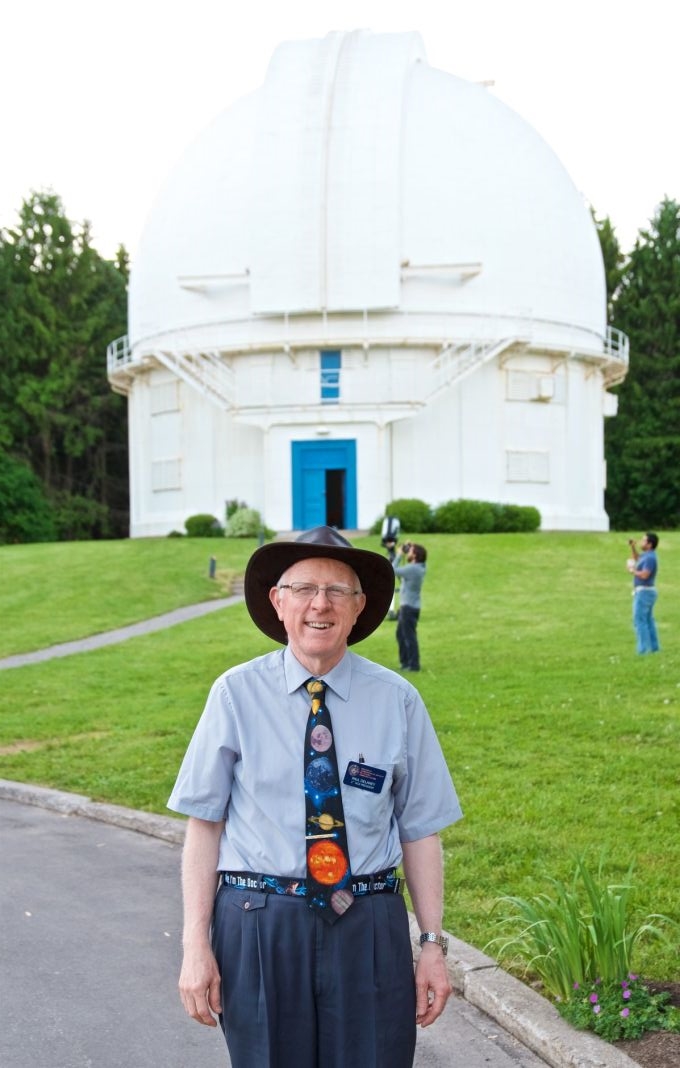 Paul Delaney, guest speaker, with a perfect tie.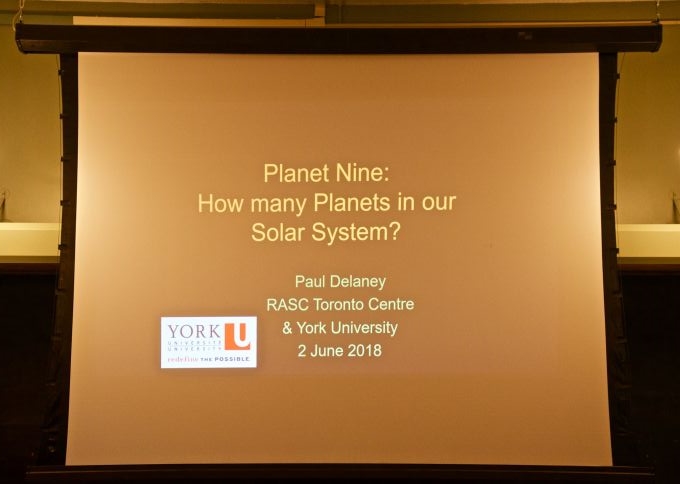 The Planet Nine talk is ready to begin.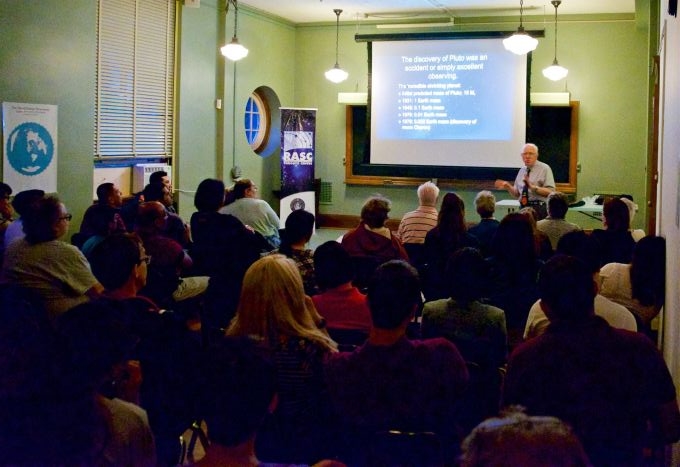 The Planet Nine talk is in progress in the DDO Administrative building lecture hall.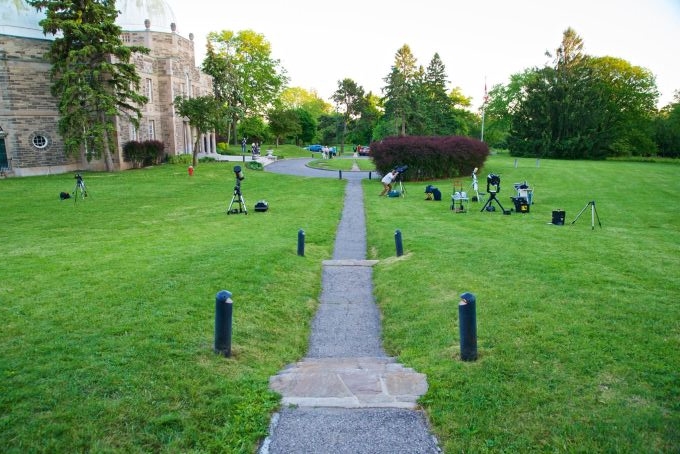 Volunteers have their personal telescopes on the lawn.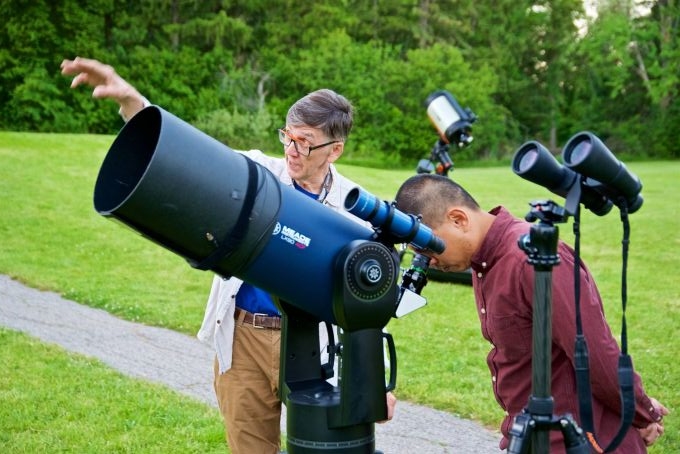 A volunteer shares the view through their telescope.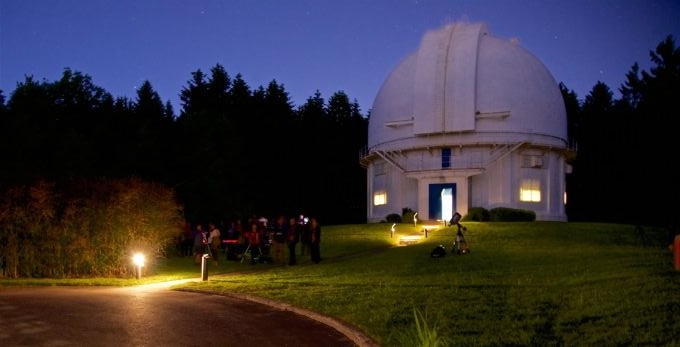 Small and big telescopes on the lawn of the DDO.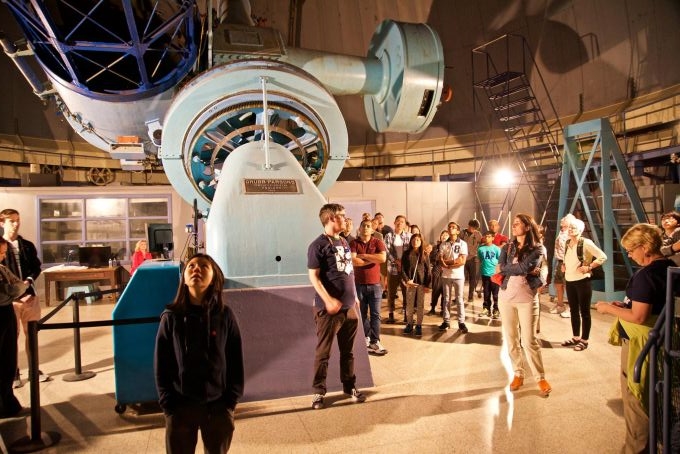 A RASC Toronto Centre volunteer conducts the tour of the DDO dome and great telescope.
See Peter Visima's full set of photos shared on Facebook.