The following photographs were captured by Peter Visima during opening day at the DDO. This is just a small selection of many wonderful images captured during 9 June 2018.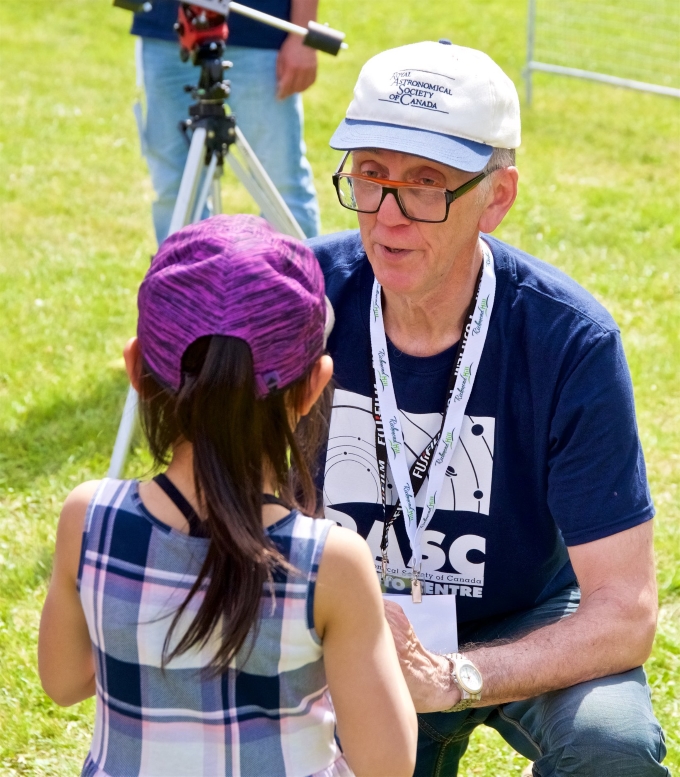 Astronomy knows no age limits.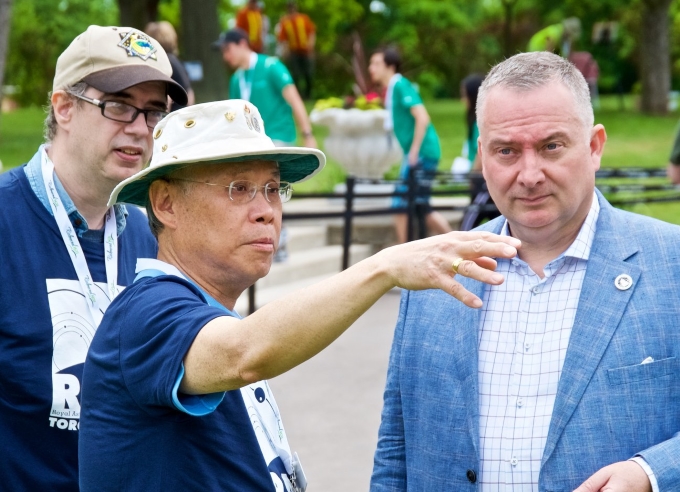 Toronto Centre volunteer, president, with the national president.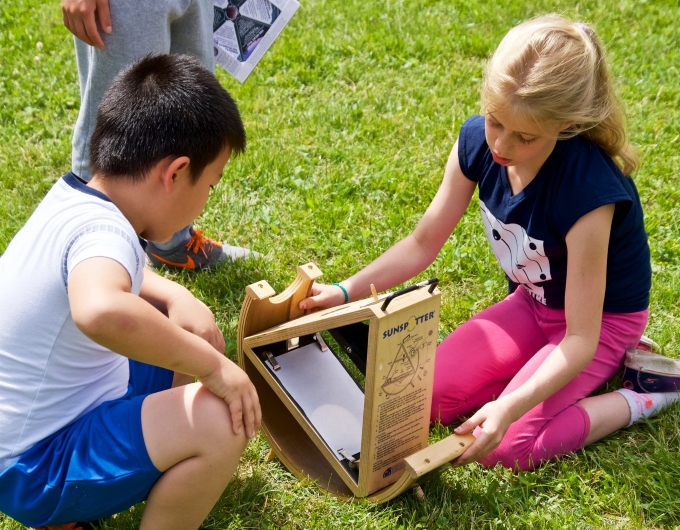 Young astronomers using a Sun Spotter to safely examine our local star.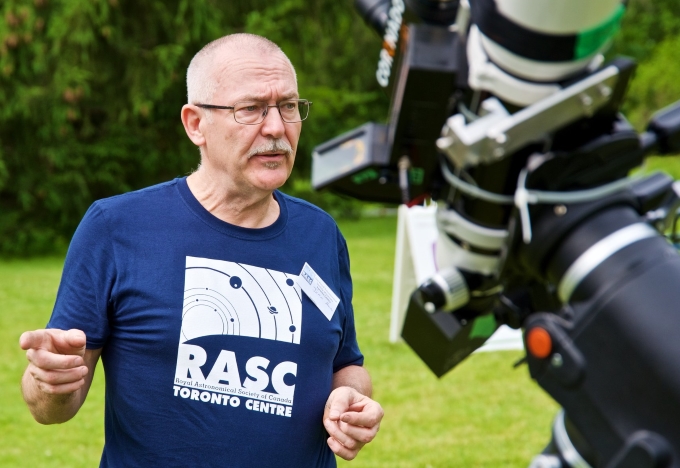 Volunteer at his telescope ready to safely observe the Sun.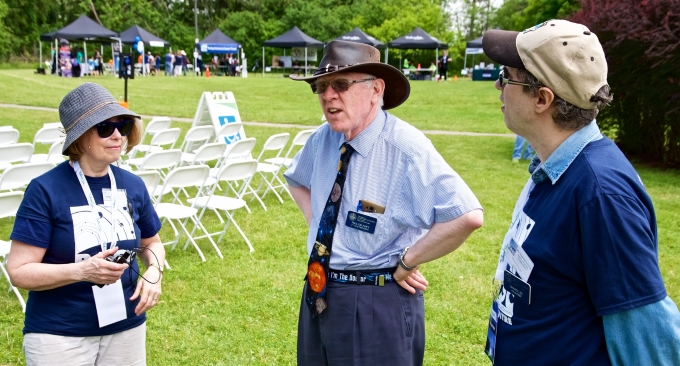 Volunteers chatting with the Toronto Centre vice president.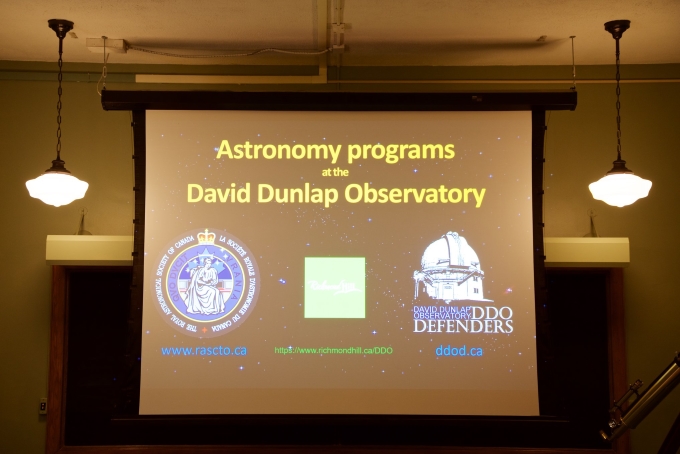 A presentation is ready to go in the Admin building lecture hall.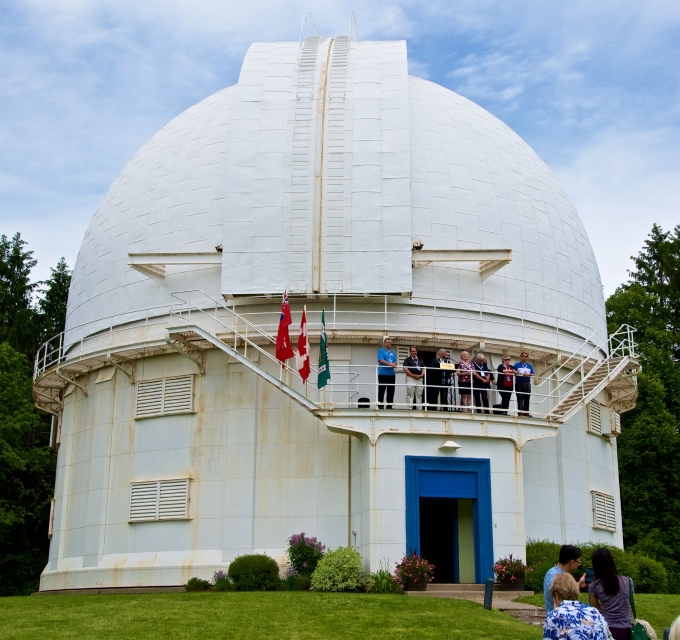 The Richmond Hill major and councilors welcome people to the opening day.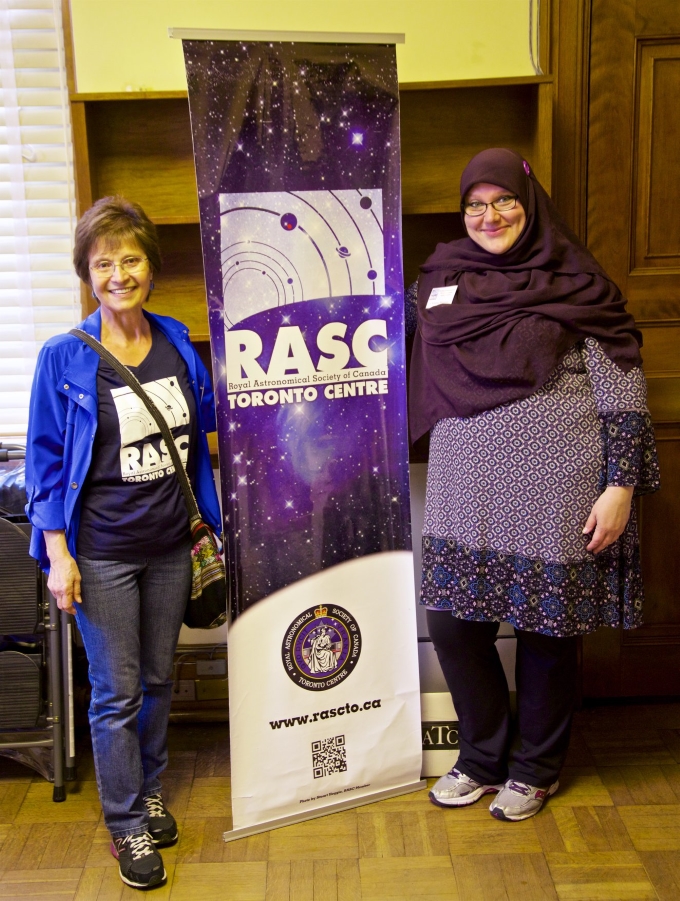 Happy volunteers in the Toronto Centre office.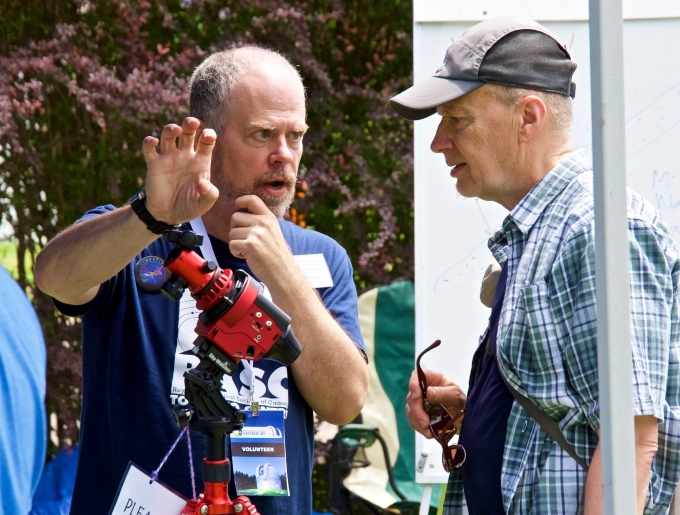 Volunteer explaining how to operate a portable tracking mount for photography.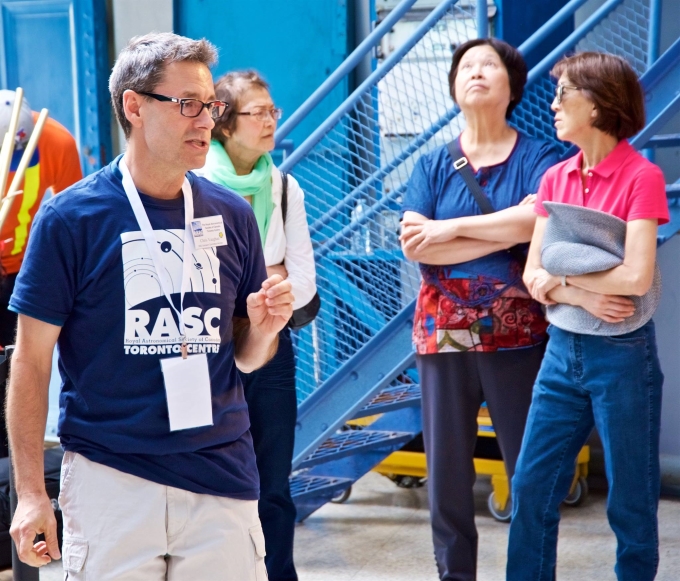 Volunteer beginning a tour of the dome and 74-inch telescope.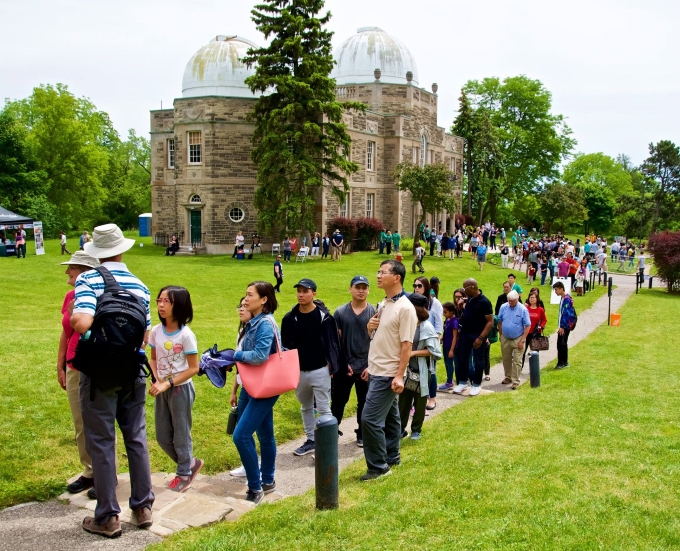 People excited to begin their tour of the observatory dome.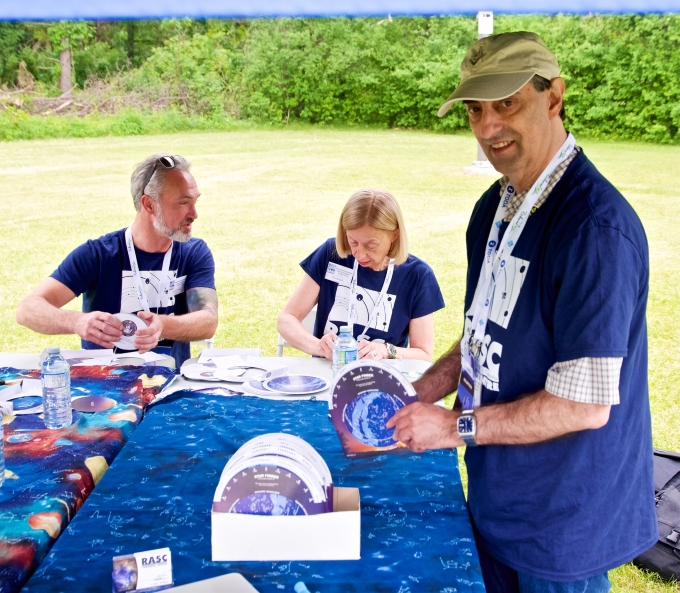 Volunteers at the booth preparing RASC Star Finders.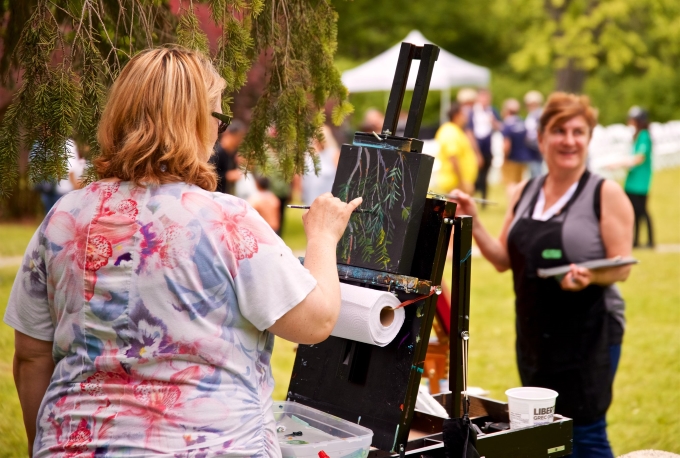 Artists rendering at the DDO opening day.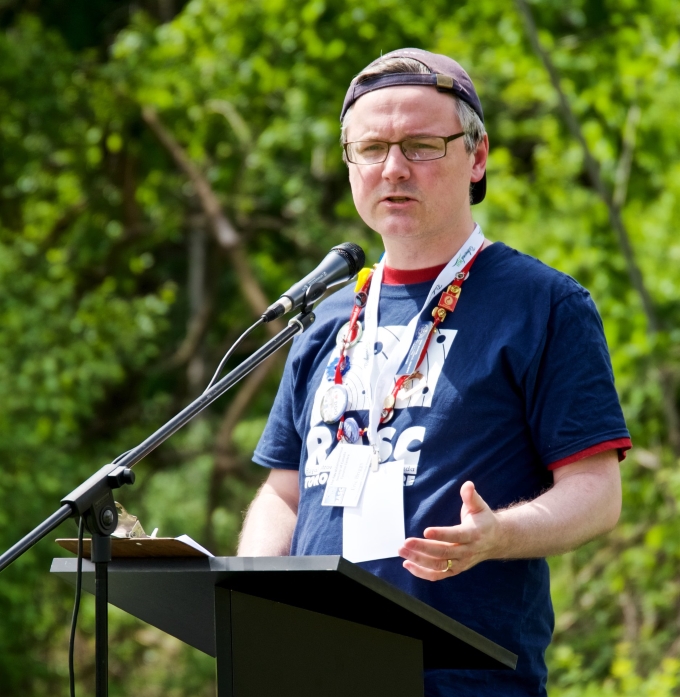 Volunteer sharing DDO history and interesting facts.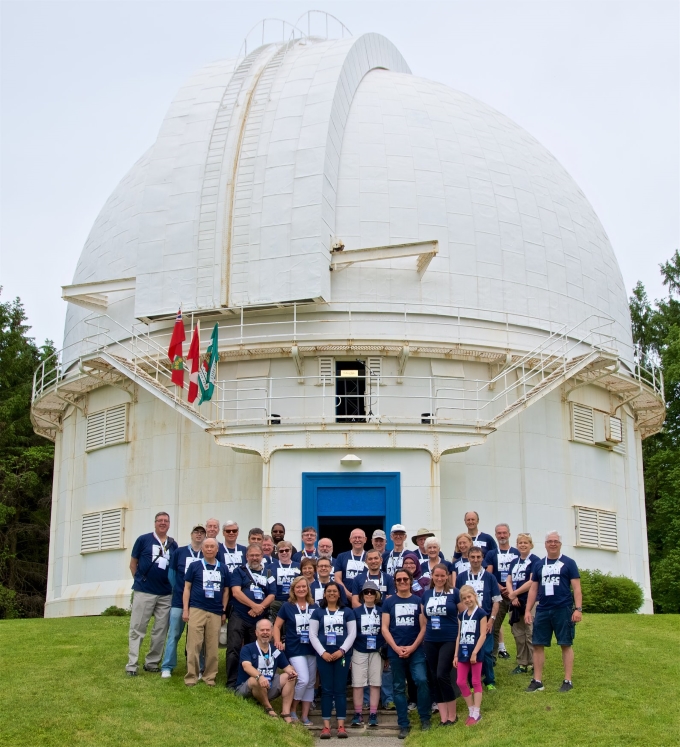 Happy volunteers at the end of an exciting day.
See Peter Visima's full set of photos shared on Facebook.